We empower businesses, properties, and destinations with the resources to strengthen economic and community development worldwide. Please look through this valuable information and tools related to all types of innovative funding mechanisms.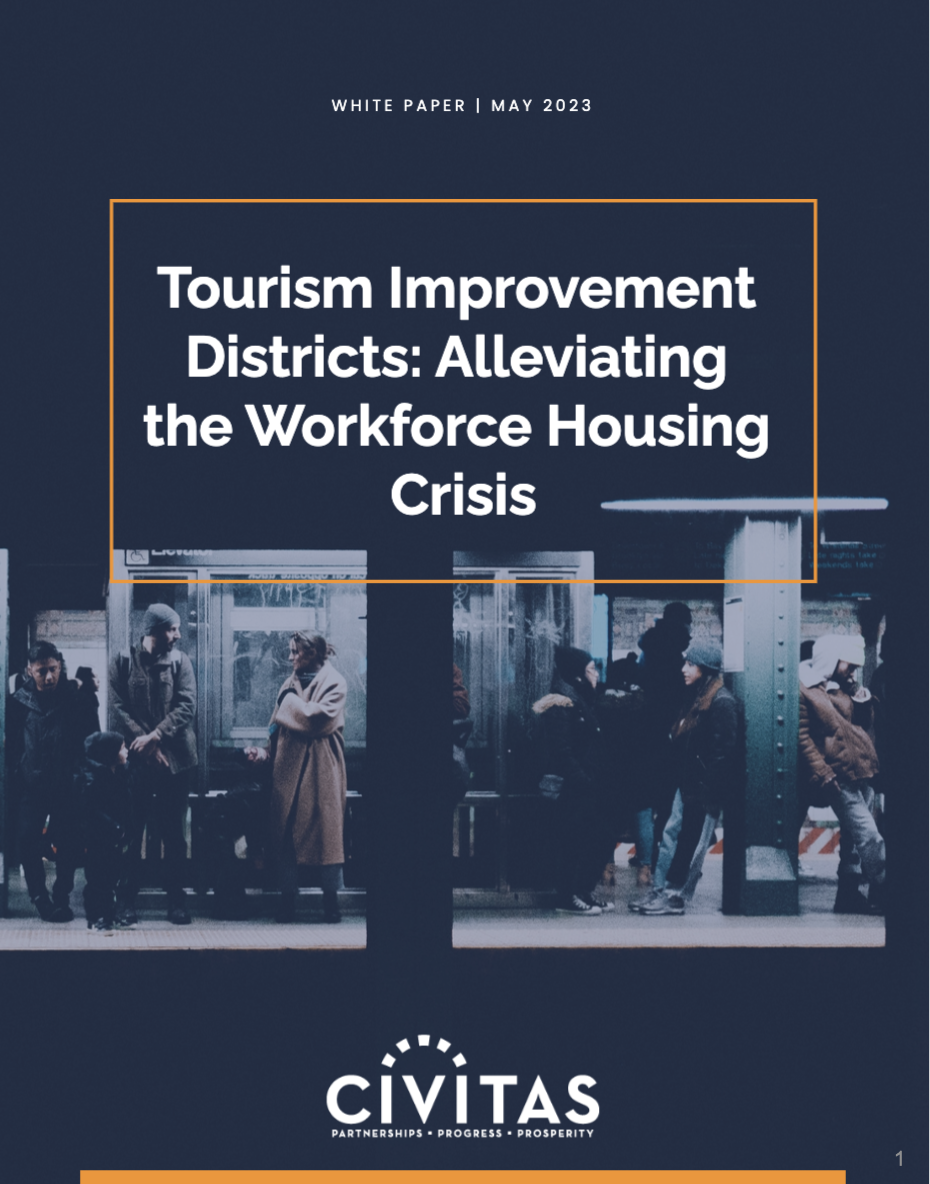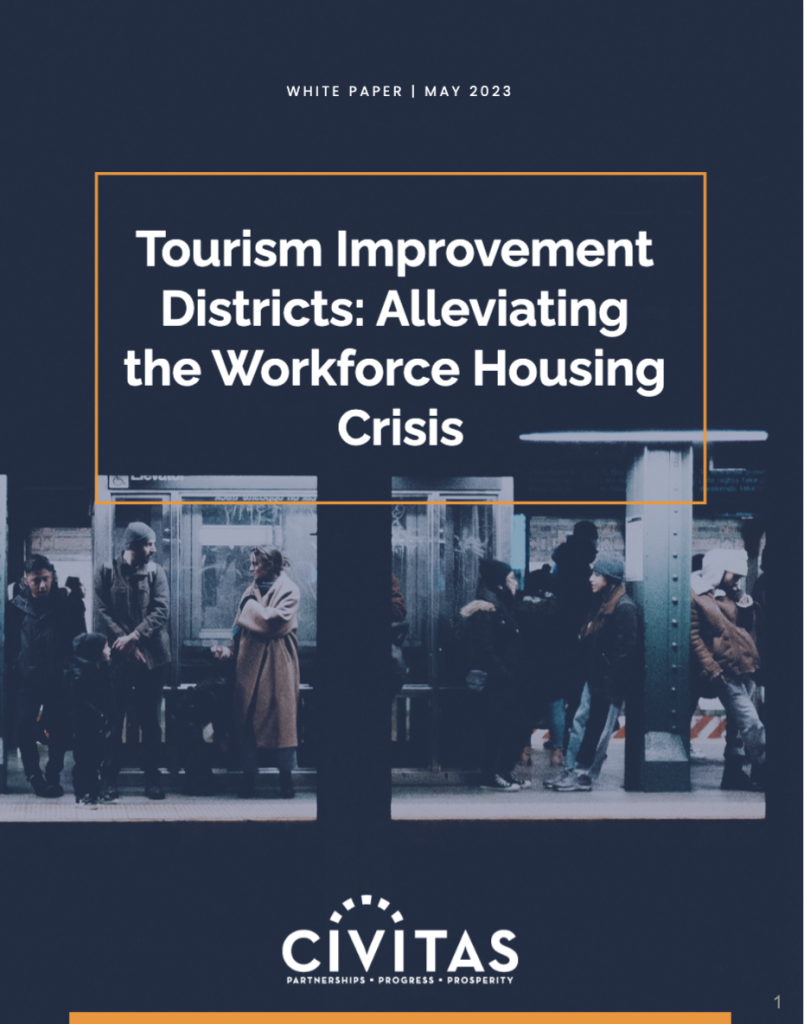 Tourism Improvement Districts: Alleviating the Workforce Housing Crisis
Over the last several years, many destinations have recognized the struggle of their local workforce to find affordable housing within the city limits. Without a solution, the hospitality industry is overstretched and underperforming; destinations risk diminishing their brand reputations, and communities lose jobs and tax revenue generated by tourism. However, some destinations are remedying their situation by subsidizing workforce housing in innovative ways.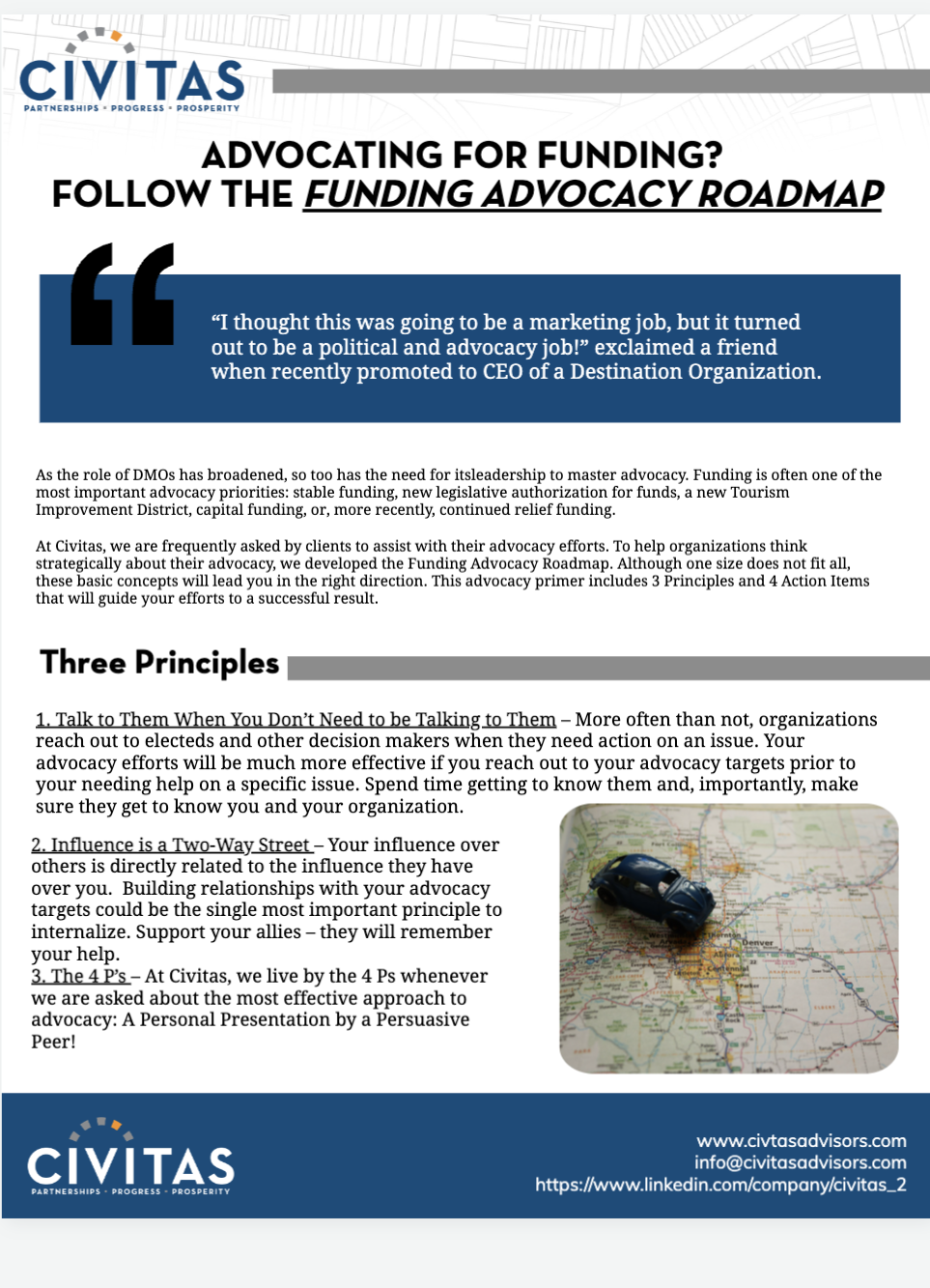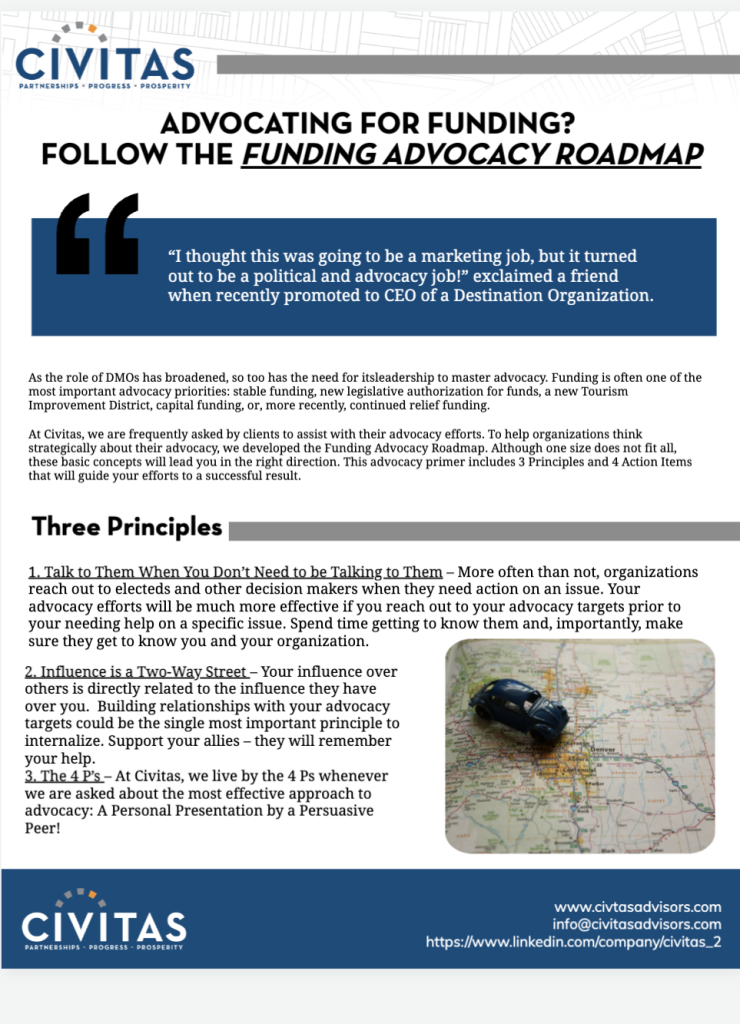 We are frequently asked by clients to assist with their advocacy efforts. To help organizations think strategically about their advocacy, we developed the Funding Advocacy Roadmap. Although one size does not fit all, these basic concepts will lead you in the right direction. This advocacy primer includes Three Principles and Four Action Items that will guide your efforts to a successful result.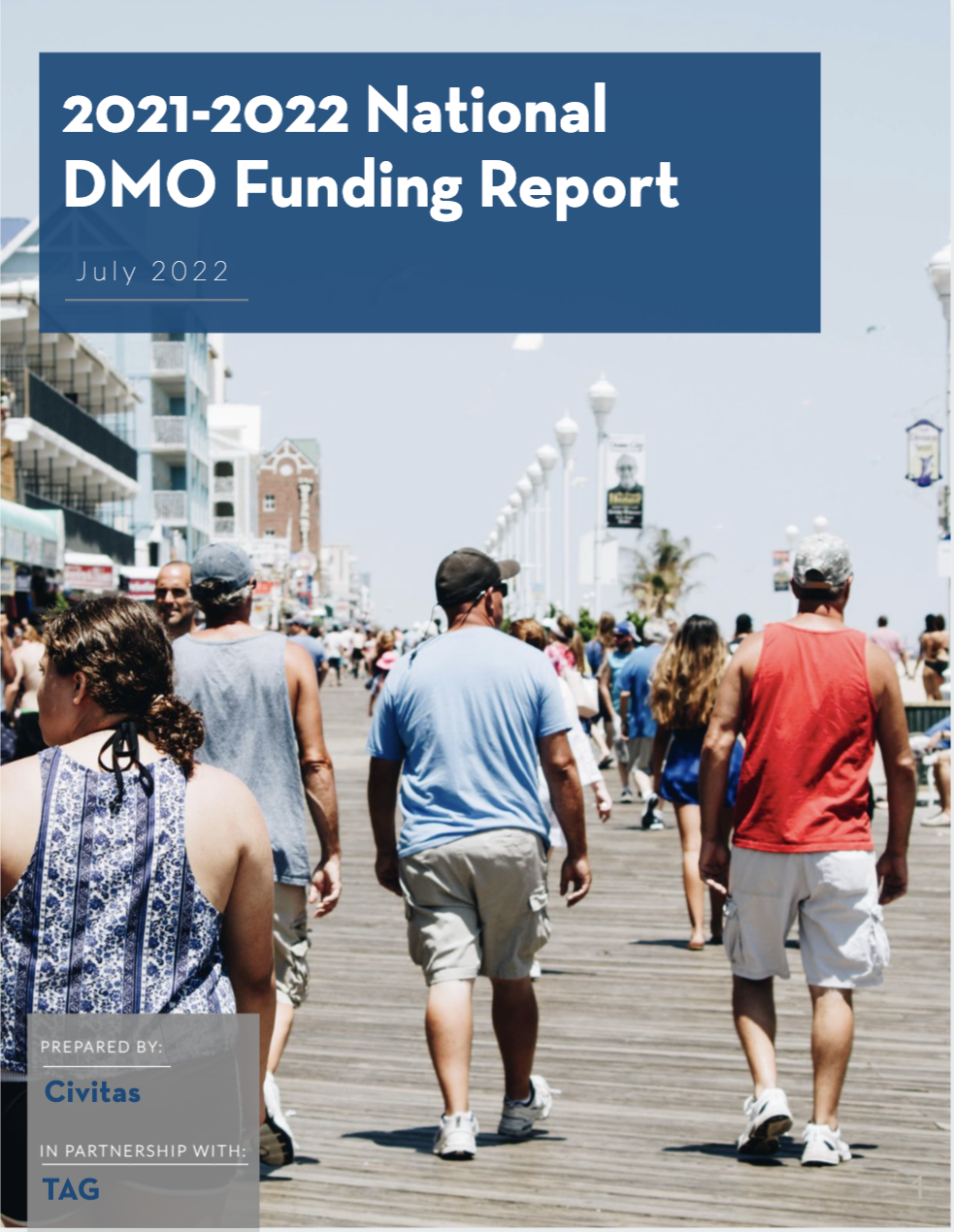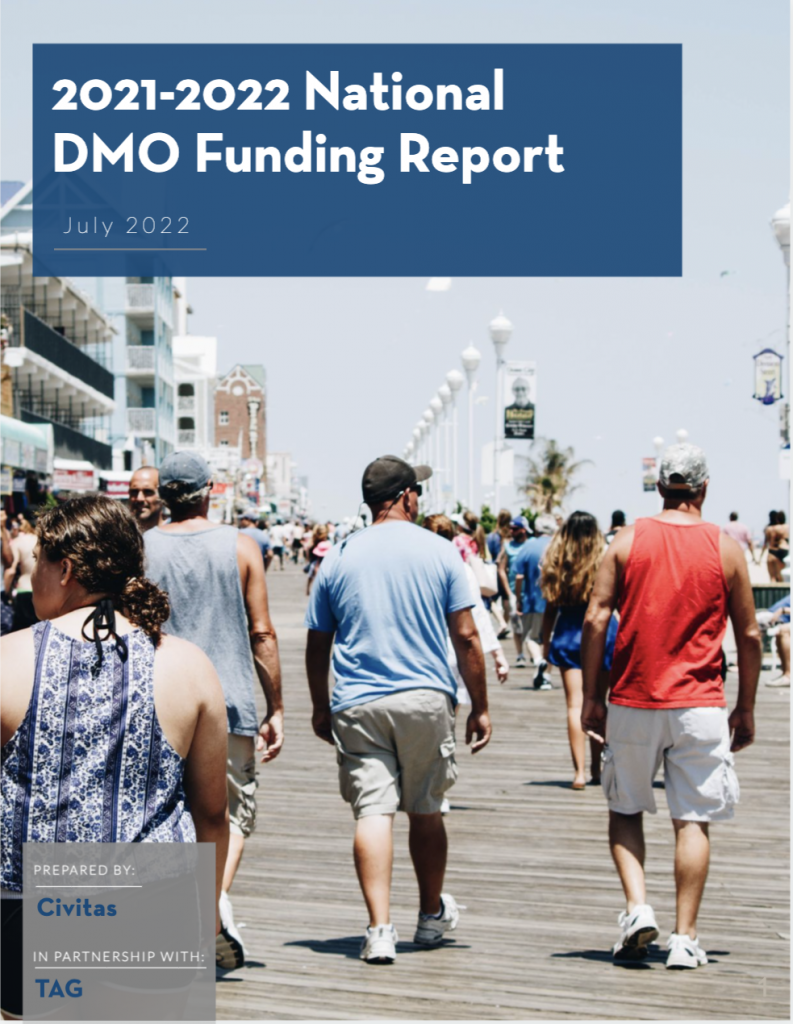 DMO Funding Survey Report
In conjunction with research partnership The Travel Analytics Group, Civitas developed a nationwide survey on DMO funding. This comprehensive document presents our results, including evolving KPIs, formation challenges, the impact of short-term rentals, and funding innovative programs. This report will explore what other destinations are prioritizing and how destinations are using their TID funds.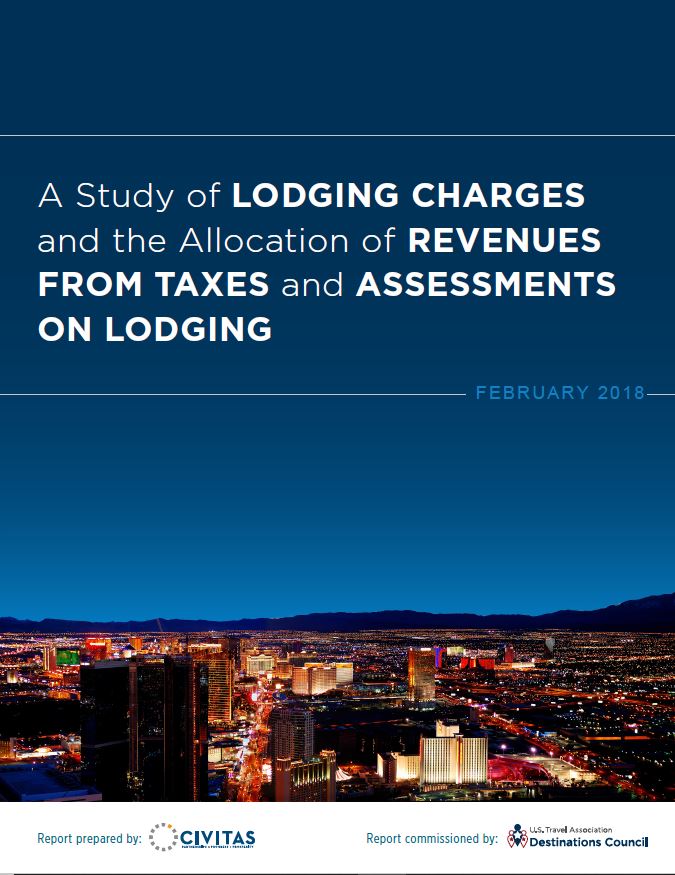 2018 U.S. Travel Lodging Tax & Assessment Study
This study undertakes the challenging task of tracking government spending in 100 destinations. The study provides benchmarks for evaluating appropriations and provides a foundation for future efforts to track tax monies raised and evaluate spending trends.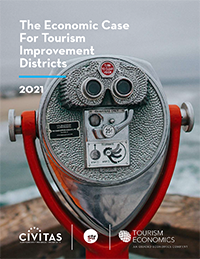 White Paper: The Economic Case For Tourism Improvement Districts
Civitas, in partnership with Tourism Economics and STR, have conducted an innovative study using comprehensive, industry-wide data that proves TIDs provide a competitive advantage for destinations. By examining TID impacts on room demand, revenue, and visitor spending, this white paper will explore that groundbreaking research and explain how TIDs enhance destinations' economic impact.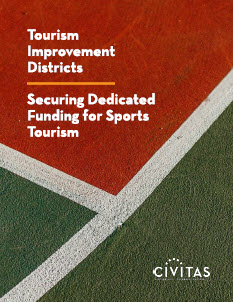 Securing Dedicated Funding for Sports Tourism
Sports tourism is a global business that creates jobs, stimulates local economies and benefits communities by creating positive economic impact through hosting sports events. As tour ism begins to recover from the COVID-19 pandemic, sports commissions and sports-focused Destination Marketing Organizations (DMOs) and Convention and Visitor s Bureaus (CVBs) will need to find alternative funding outside of traditional hotel occupancy taxes to rebuild.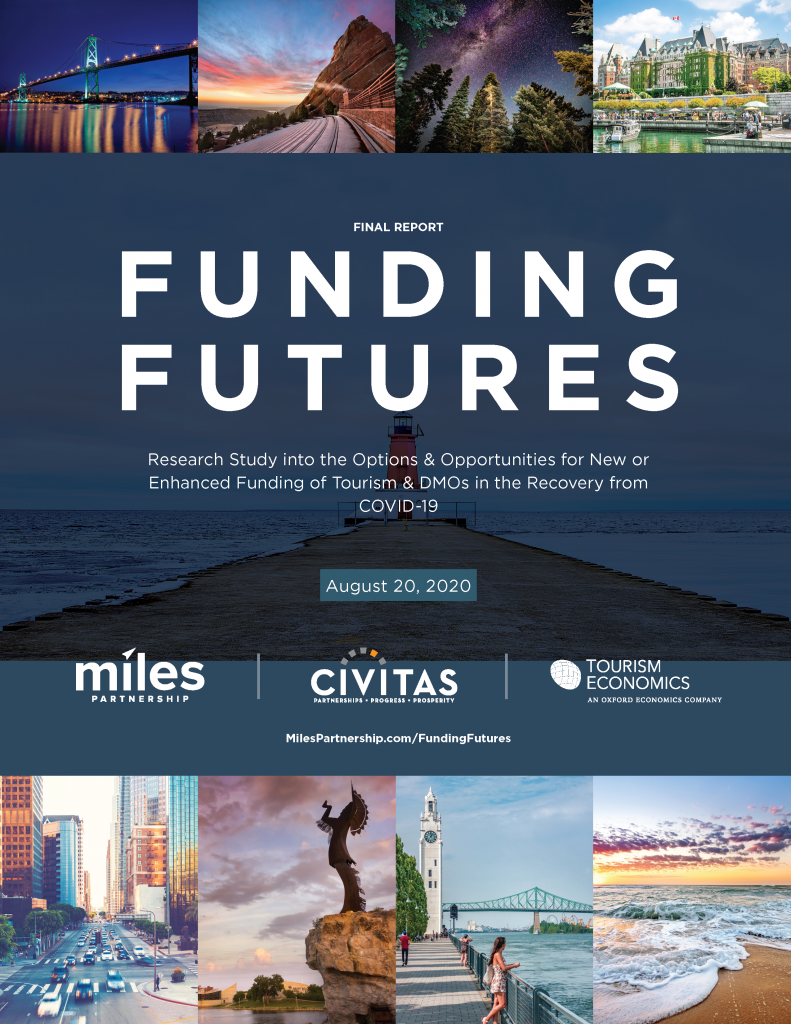 2020 Funding Futures: Options & Opportunities for New or Enhanced Funding of Tourism & DMOs in the Recovery from COVID-19
Civitas, in partnership with Miles Partnership and Tourism Economics, is proud to release new research on the impact and future of tourism & DMO funding in response & recovery from COVID-19. The project analyzed 115 North American cities, all 50 U.S. states, and 10 Canadian provinces to summarize the current situation, the impact of the COVID-19 crisis, and the outlook for recovery. The study introduces and explores ten alternative funding options for DMOs to be "built back better" – opportunities for more stable, resilient, and sustainable funding.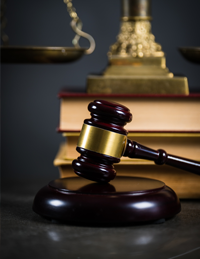 There are two legal mechanisms that allow for TID formation, state law or home rule authority. TIDs have been formed in 18 states, with many more on the way. For information on laws that have been used to create TIDs in each state, contact us.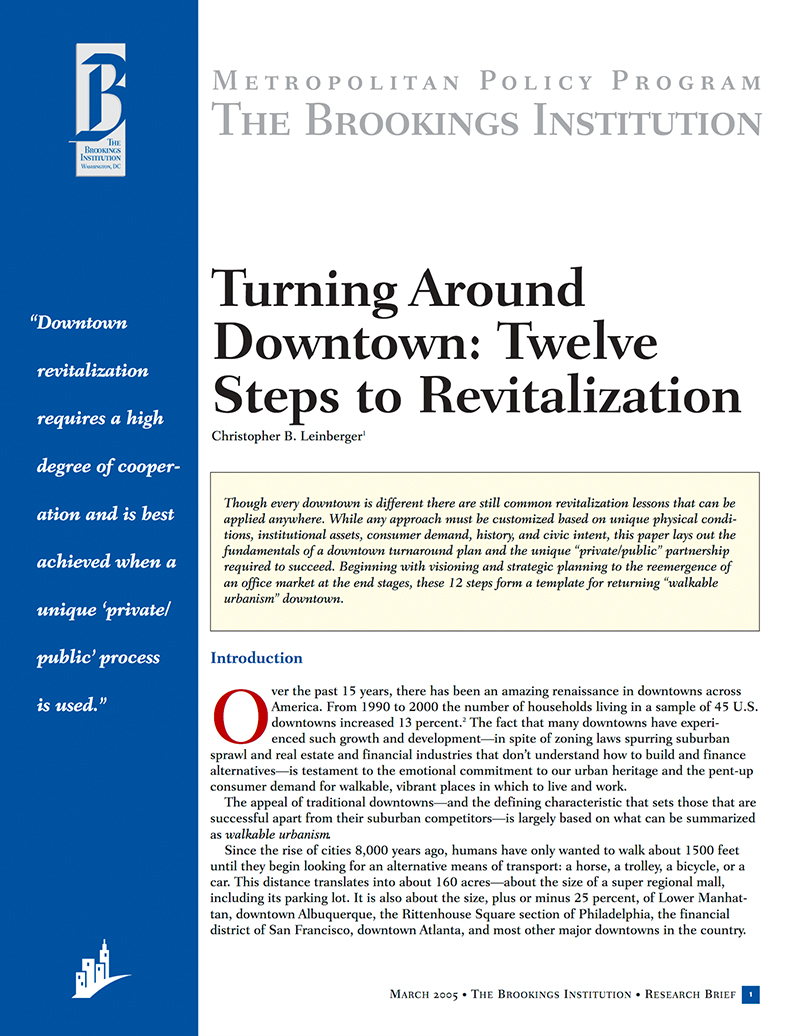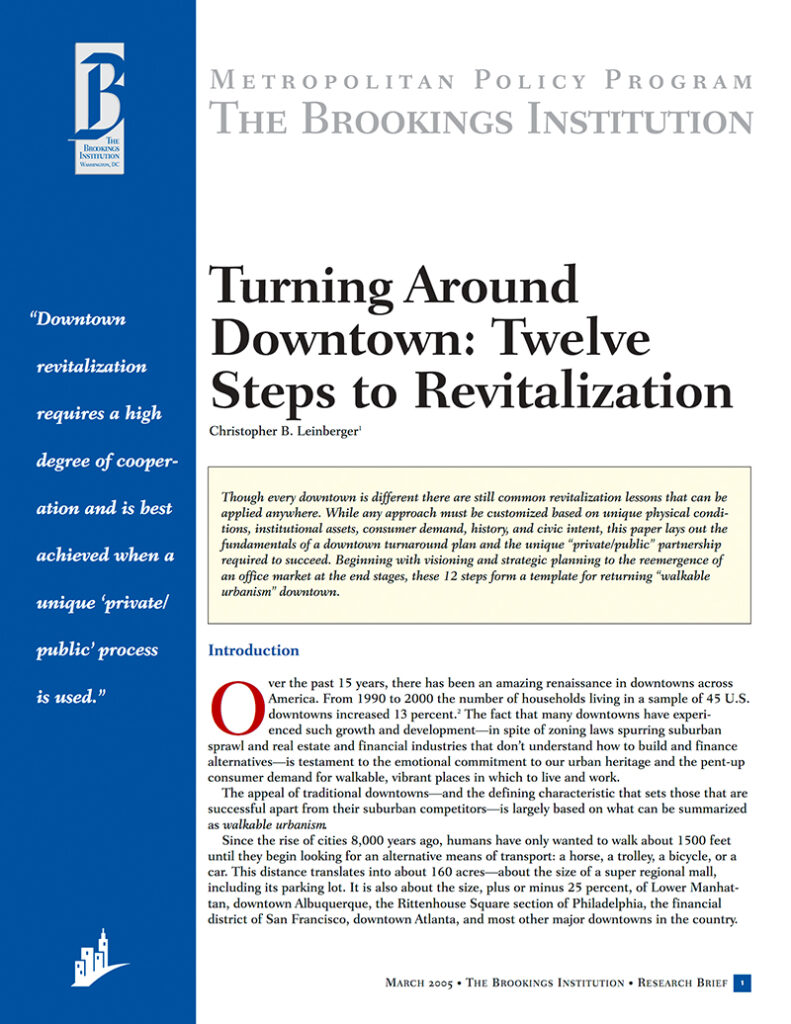 Turning Around Downtown: 12 Steps to Revitalization Brookings Report
So you want to revitalize your downtown? Let us simplify the process for you. You can call this an early birthday present.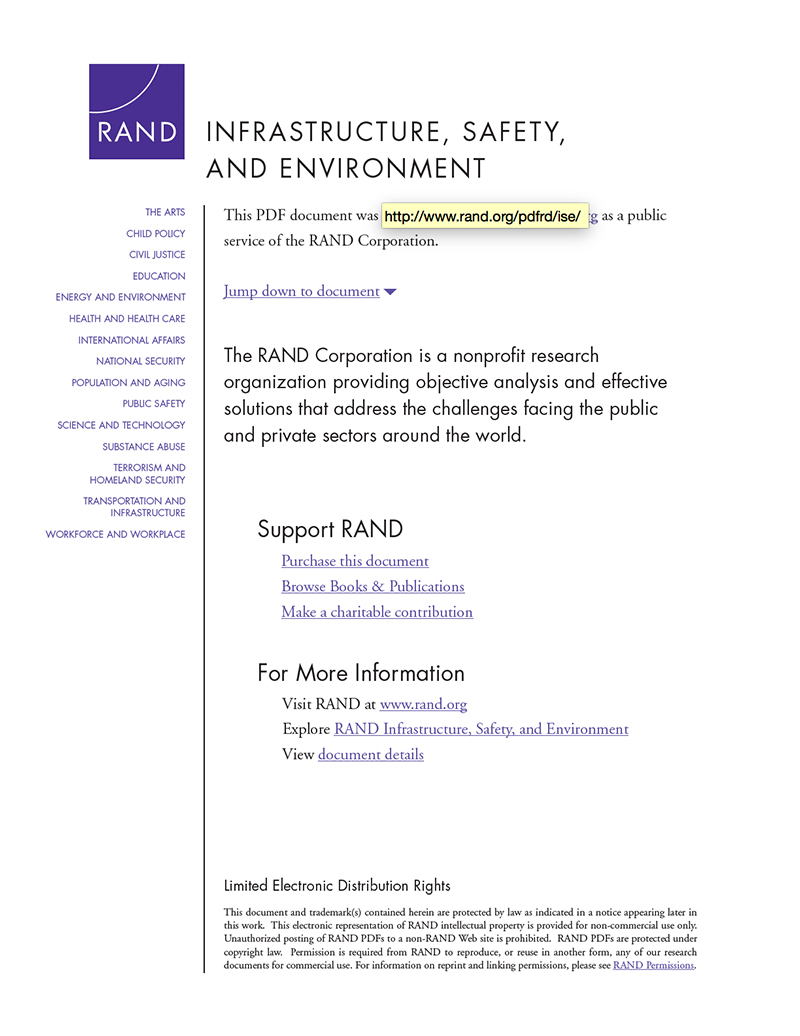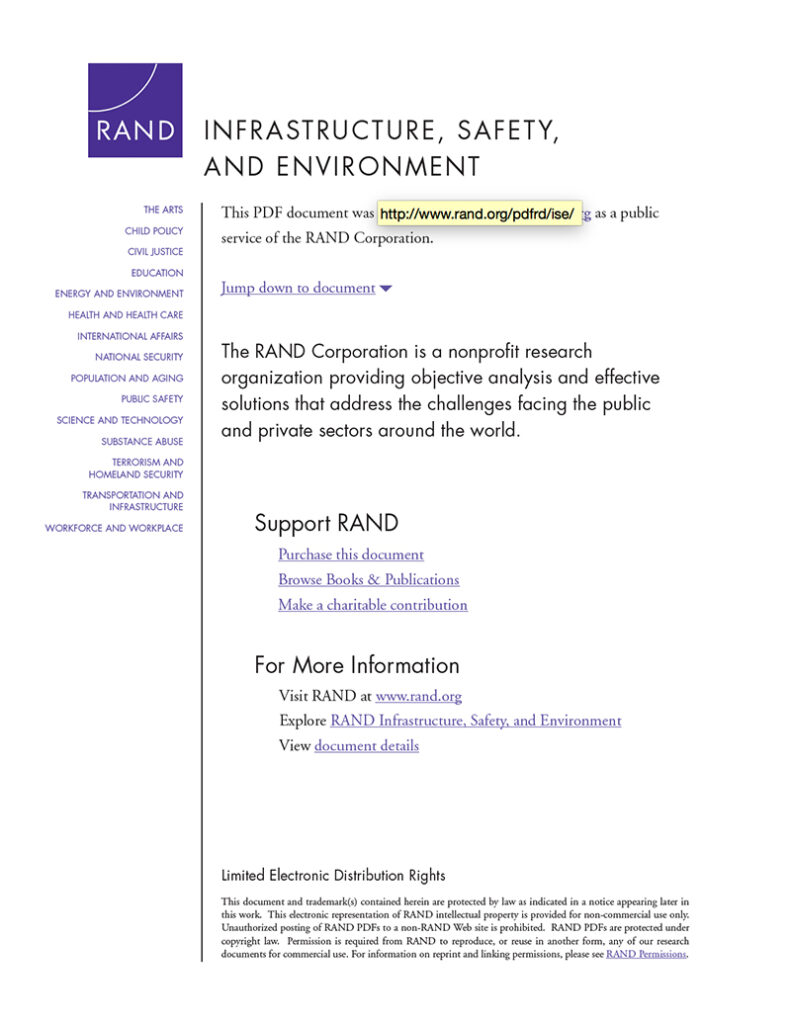 The Role of Business Improvement Districts in LA: Neighborhood Effects on Crime and Youth Violence
The possibilities of a BID for your destination are endless! Read about some of the lesser-known positive effects your BID can have.