At Civitas, we are frequently asked by clients to assist with their advocacy efforts. To help organizations think strategically about their advocacy, we developed the Funding Advocacy Roadmap. Although one size does not fit all, these basic concepts will lead you in the right direction. This advocacy primer includes Three Principles and Four Action Items that will guide your efforts to a successful result.
1. Talk to Them When You Don't Need to be Talking to Them – More often than not, organizations reach out to electeds and other decision makers when they need action on an issue. Your advocacy efforts will be much more effective if you reach out to your advocacy targets prior to your needing help on a specific issue.
2. Influence is a Two-Way Street – Your influence over others is directly related to the influence they have over you. Building relationships with your advocacy targets could be the single most important principle to internalize. Support your allies – they will remember your help.
3. The 4 P's – At Civitas, we live by the 4 Ps whenever we are asked about the most effective approach to advocacy: A Personal Presentation by a Persuasive Peer!
1. Research – Do your homework and do it early. Knowing a great deal about your advocacy targets is a critical component of successful advocacy research. A fundamental task is to fully understand who your stakeholders are and how they like to be communicated to. Be sure you research and understand competing parties and competing proposals.
2. Message Development – Communicate with your listeners in terms they can understand. The message should not be in terms that are important to you – it should be in terms that are important to the listener. Listeners desire different information – some want fine detail, others broad concepts.
3. Identification of the Messenger – Who is the right person to convey the message? Based on the 4Ps, can you develop a supporter and convert that person to be your advocate? Investigate whether you can collaborate with other influencers. Identify people whom the listener trusts to deliver the message.
4. Execution of the Plan – Timing is everything. Once you determine the right time to deliver your message, you will need to identify the best channel of communication. As you know from the 4P Principle above, a personal presentation, perhaps multiple presentations, is the best. Leave them with your key takeaways and your request for action.
While advocating for funding must involve the development of a unique advocacy strategy, the three principles and four action items will give you a Funding Advocacy Road Map that will elevate your advocacy efforts, whether you are new CEO, a Board member, or a DMO stakeholder.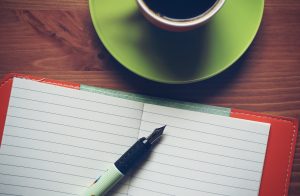 At Civitas, we love to celebrate our clients' wins. So, we are reaching out to hear your story. We want to highlight some of the great things your destination has been able to do since creating your district.
Read More »